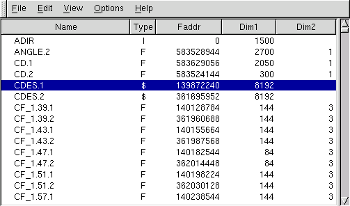 Components
MemCom consists of the libraries, header files for the application programming interfaces (API's), Python modules, comprehensive documentation, a data browser, and a set of tools.
MemCom can be accessed from the C, C++, and Python programming languages by means of specific API's. MemCom Pro includes Fortran APIs as well. The MemCom Browser allows for inspecting data elements.
Efficiency
MemCom is highly optimized and scales well. Due to this advantage, MemCom databases can hold a very large number of datasets (easily up to 1 million and beyond). This removes the file cluttering that is frequently encountered with other data management solutions.
Large and portable databases are possible due to the platform-independent design and database format of MemCom. Databases can be exchanged between many different hardware and software platforms, ranging from laptops to supercomputers.